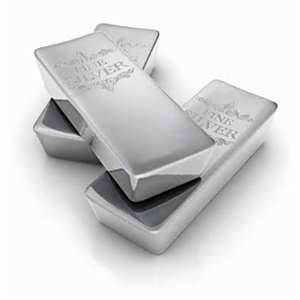 Silver is a soft, transition and white metal that is Ag on the Periodic Table of Elements. Like
Gold
, silver is soft and is a valuable metal to possess. It is also known to be very deadly to beings like Vampires, Werewolves and some Demons, however it is not effective against Dhampirs. It is also the byproduct of Copper, Lead, Zinc and of course Gold. 
Alpha Wolf
 is known to make
Silver Stakes
 out of what else, silver. Silver can also be made into
Ammunition
 that is also good against Vampires and Werewolves and of course some Demons as well. Any blade can be laced with Silver as well.